SOOTHYS
Soothys 54.6% Dark Baking Chocolate
Regular price
Sale price
Rs. 800.00
Unit price
per
Sale
Sold out
54.6% Dark Couverture Baking Chocolate
Soothys 54.6% dark chocolate is a unique all-purpose baking chocolate for various fine baking applications. With minimum of 37% cocoa butter Soothys 54.6% dark baking chocolate is idle for ganache making, Brownies, chocolate confectionery etc.
Net Weight: 1500gms
Ingredient: Cocoa Nibs, Cocoa Butter, Sugar, Emulsifier (E322- Sunflower Lecithin/E477), Vanillin.
Allergen: Chocolate made in the environment where nuts and milk solids are handled, might contain traces of Soya from emulsifiers
All our chocolates are handmade with love and care with
Chocolate made with Single Origin Cocoa beans from Andhra Pradesh
Couverture Chocolate
No Vegetable fat
Shipping
Your chocolate is shipped in a packing which keeps the temperature intact. We charge rupees 50 extra for thermal packaging.
We provide PAN India delivery. Customers might expect delays for orders placed on weekends and public holidays as our delivery partners might not be operating during these days.
We try to deliver your chocolate with in a day or two in the locations where we have our delivery hubs.
For the areas where we don't have delivery centers, we deliver the packages within 3 to 5 days.
Chocolate needs a controlled temperature of below 18 °C for storage.
100% refund if you are not happy with the product.
Share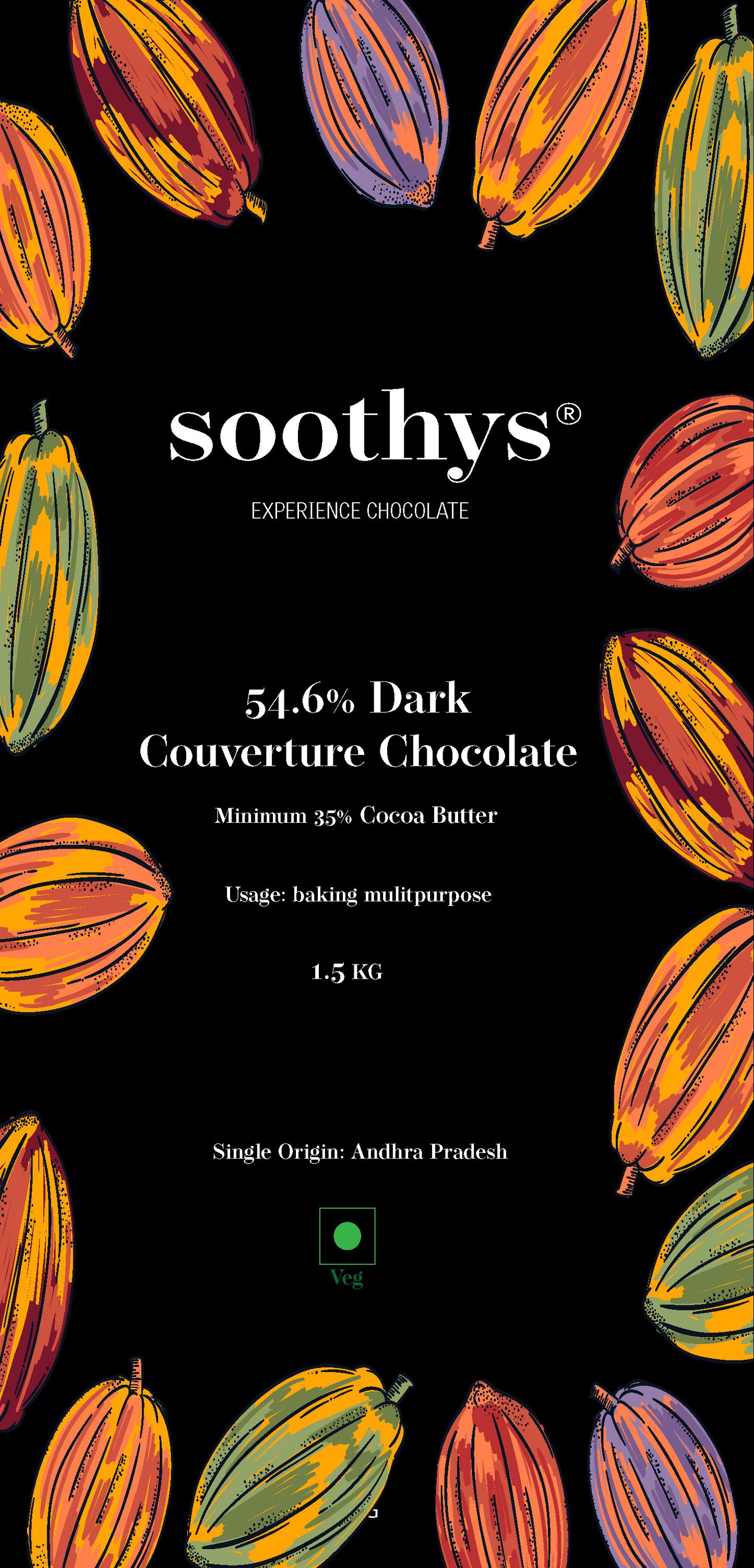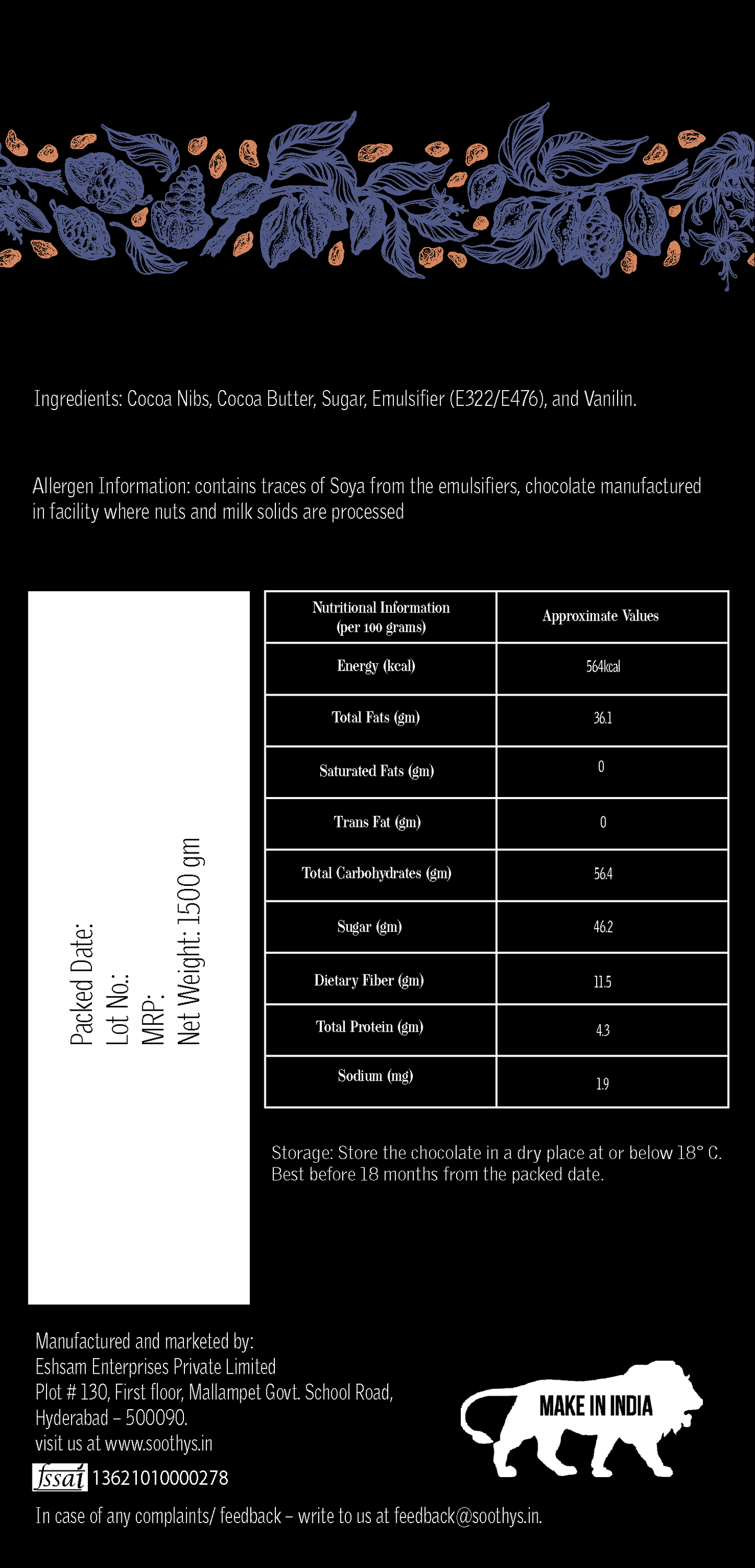 FAQs
What is Muscovado Sugar

Muscovado sugar is an unrefined cane sugar with high nutrition value. Its a complex carb which takes time to digest releasing sugars at a slow pace making it a best snack for the health conscious. Muscovado sugar contains magnesium, potassium, calcium, iron and antioxidant providing the needed nutrition to you.
Is Soothys chocolate couverture?

Soothys makes all its products using couverture chocolate. Our craft chocolate is made inhouse with healthy and honest ingredients. We have minimum of 32% cocoa butter in all your Soothys chocolates.
How would you deliver the chocolate in hot climate conditions in India?

We deliver our chocolates in an thermal insulated package to make sure you get a chocolate in good state.
My Chocolate has white spots. Can I consume it?

Chocolate might get fat bloom during the transportation giving it white spots and it doesnt change the taste or mouth feel. Its perfectly fine to consume chocolate which got a fat bloom. Please store your chocolate in cool place below 18 degree centigrade in a tight container.